The Path of Self Leadership 
Both in life and in the game of basketball there are going to be many things that are outside the realm of your control. Coaches, parents, and unforeseen circumstances can all have a major influence on the way we think and feel about the game of basketball. But it is your job to lead yourself every day so that you can learn to adapt to whatever the game of basketball (or life) throws your way.
You have complete control in the way that you respond to circumstances and go about your life each and every day. To put it in basketball terms, you don't have control over whether or not you make every shot, or throw a perfect pass every time; but you do have control in how you practice and the number of extra shots you get up before practice. That is an example of self-leadership: doing everything in your power to prepare yourself for the unknown circumstances that lie ahead.
Below are some ways that you can start on the path to self-leadership so that you can reach your maximum potential. You were created with a specific purpose. Don't waste what you were given, but use it to make a difference.
1. Make a Commitment to Excellence
Excellence is a process, not an instant solution. It grows slowly through long hours of training, habit forming, and consistency. It needs to be fed, watered, and cultivated daily. If we take Aristotle at his word, we don't act excellently because we are virtuous athletes, rather we become excellent athletes as a result of acting rightly.
You have a decision to make; there are two paths laid out before you. Will you find yourself wandering down the crowded path of mediocrity or sprinting on the path of excellence? Will you stop the construction of your game because you believe your efforts haven't made a difference, or will you continue in the assurance that eventually your investment is going to pay off.
The choice is yours and the time to get started is now. You don't have any more time to waste, the road to excellence is long and the journey is difficult, and its time to start walking.
2. Make a Commitment to Discipline
The word "discipline" often conjures up ideas of mindless repetition and boring drills. If we approach basketball as another item on our to-do list, and we fail to appreciate that benefits that working to develop discipline provides, then we cheat ourselves of reaching our full potential. Ultimately disciplined self-regulation leads to freedom.
There is no greater benefit to an athlete than the ability to play with complete abandon or freedom – the most effective way to play with such freedom is through imposing particular constraints and limitations that give you great maneuverability within a competitive environment.
Practice should be regarded as one of the most valuable currencies available to athletes because with it you can buy freedom. True freedom is not the ability to make impulsive decisions, but the ability to make decisions that contribute to your greater goal. Training and practice train us to create habits that test and refine our decision-making. Discipline forces us to make fundamentally sound decisions in a hostile environment so that we can respond in the midst of uncertainty in a game situation.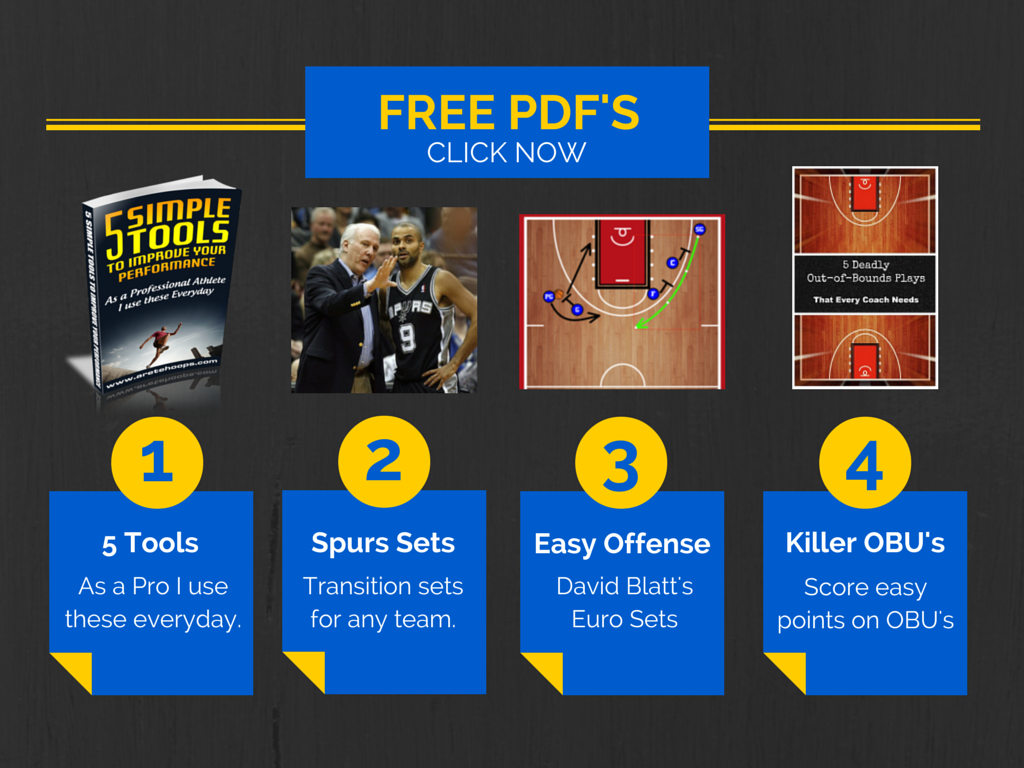 3. Make a Commitment to Greatness
Ironically, the biggest obstacle keeping us from realizing our full potential is not failure, but moderate success. Failure can convince you that you're not good enough, but moderate success can convince you that you're just good enough. The most dangerous kind of lie we can believe is that our current situation is acceptable.
Greatness is never defined by a desire to become better than someone else; rather, greatness is having the courage to never settle for only "good enough". At first, the road to greatness might sound like a difficult path to travel (and often it is), but the good news is that once you choose the path of greatness all other roads start to look less appealing. Don't let yourself settle for good, because good is always the enemy of great.