Tryouts can be an intimidating and scary time for everyone involved! There is an inherent pressure in having to "tryout" for a team that can cause players to be nervous and not perform to their capacity.
As much as coaches want to admit that they are completely fair and unbaised, the reality is that coaches are human! They are easily influenced by what they see.
Why is this the case?
Coaches often make judgments about the work ethic, attitude, and intangibles of a player in only the first few times they see someone.
You only get one chance at a first impression!
But here's the good news:
That is why this entire post exists. To help you (or someone you know) in your next basketball tryout. Drawing the expertise from players and coaches that have participated in hundreds of tryout settings, I will give you 10 Insanely Practical Tips that you can use for your next tryout.
Get ahead of game by leveraging the wealth of knowledge in this post so that your next basketball tryout is the best tryout of your life!
---
Before we get started, here are a few of the players and coaches that imparted wisdom from their experiences in order to help you! I will quote them throughout the length of the entire piece.

Keaton NankivilPower Forward - VEF

Keaton is in his 5th year as a pro having spent 4 years at the University of Wisconsin before he started his pro career. He spent 3 years in first league Germany, 1 year in Spanish ACB, and currently plays for the top league in Russia. Off the court, Keaton loves exploring different cultures while grooming his incredible beard.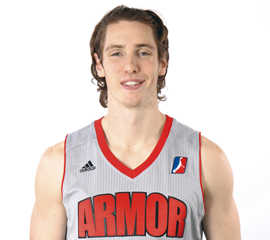 Quinn McDowellArete Hoops

As the author of Arete Hoops and this post I wanted to share some of the things that have helped me in tryout situations in the last several years. Tryouts can be scary, I know because I've been there! But you can approach every tryout with confidence if you have the right mindset. As I have played in Australia, Spain, the D-League, and Latvia I have learned a ton through this journey.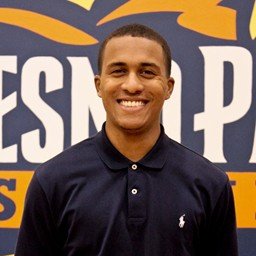 Adam KadoAssitant Coach - Cal State San Marcos

Adam Kado played his college ball at Fresno Pacific after which he played professionally in Germany for Hanover Korbjager. Since then he has taken an assistant coaching job for the Cal State San Marcos with the hopes of possibly continuing his own playing career in the future. To read more about his journey click here.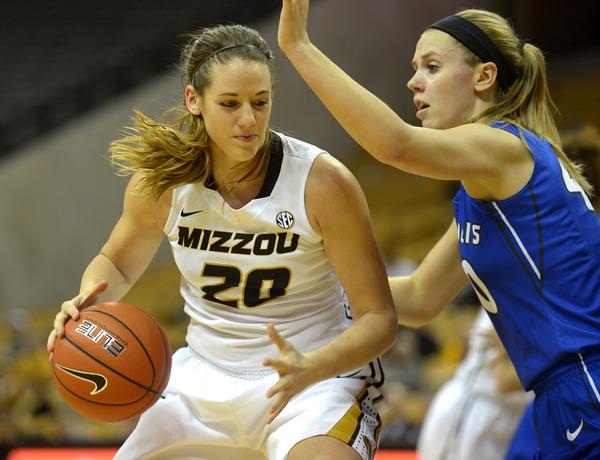 Kayla McDowellPower Forward - Missouri University

Kayla McDowell (yes we are related!) finished her successful prep career to accept a scholarship from the University of Missouri. She had a successful freshman year before suffering a season ending injury in her second season. She and the Lady Tigers have returned for the coming season with hopes of making the NCAA tournament for the first time since 2006.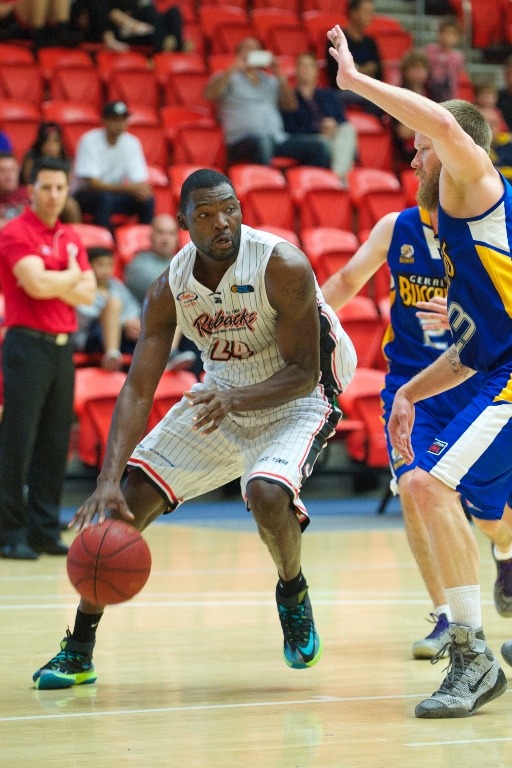 Lee RobertsPower Forward - Libertad Sunchales

Lee Roberts was part of an undefeated National Championship Team at Findlay University that went on to win a National Championship in 2009. Since then he has carved out a successful pro career as one of the most successful international players in Argentina. Last year he was voted to the All Star Team. You can read more about his journey here.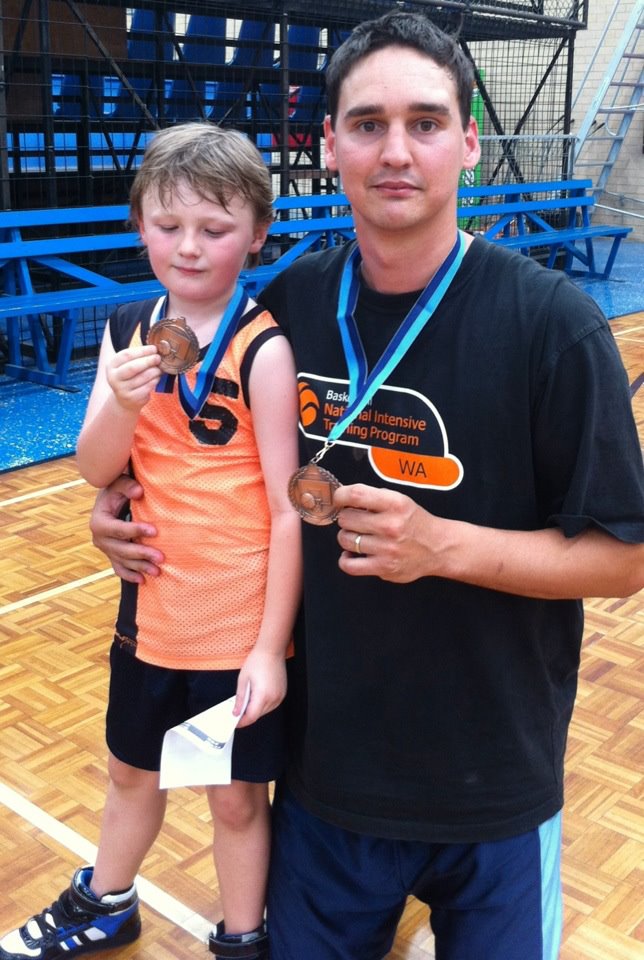 Blake SrdarevCoach/Development Officer - Mandurah Magic

Blake has been involved with athletics for the majority of his life as both a player and a coach. He currently works for one of the most well respected clubs in Perth, AU. His love for the game and passion to help players improve is what makes him a respected coach and talent evaluator. Follow him and the Mandurah Magic Basketball Club on Facebook here.
---
1. Prepare, Prepare, Prepare
Preparation is the key to confidence, and confidence is critical to performance.
Simply put:
If you want to perform you best your must prepare to perform your best.
How exactly should you prepare to perform your best? Here are 3 areas that you can focus on as you think about the best way to prepare for your next tryout.
Understand the Culture
Every program (and more importantly, every coach!) has a specific culture that is unique and different. Your job before you head into the tryout is to understand the culture and adapt your approach accordingly.
For example, when I was in middle school my local school team put a huge emphasis on discipline and commitment to the system. They had a coach that ran the flex offense and preached hard nose defense.
How did this change my approach?
Because I understood the culture, I knew that the coaches loved players that cut hard on offense, stayed within the team structure, and played their butt off on defense. I mentally prepared to focus on doing those things well as I went into that tryout.
Practice Your Strengths
As tryouts draw near and you get into the gym, focus on getting really good at doing the things you do well.
What does this mean?
If your a shooter, get a bunch of shots up from spots on the floor that you think you might get during the tryout. If you are a distributer, then focus on ball-handling and making reads to get your teammates open.
Grab a Partner
Many times, you will know a bunch of the other players who are going to be trying out for the team. As you start to train for the tryout, grab a couple of the other players and work out together.
You will start to build a familiarity and repoire with possible teammates which could be a huge advantage as you go into a tryout setting. The more comfortable you are the better you will play. Make sure and grab a partner before your next tryout.
---
Although getting your body ready for a tryout is important, mental preparation can be just as important. Here's what Kayla had to say:
Think through teams you have played on in the past. Who did you enjoy playing with the most and why? What are the characteristics that make a player great? Visualize being a great teammate, see yourself diving for loose balls, giving high fives, and crashing the boards every posession. When you make the things you can control a priority things have a way of working themselves out for the best.
Continuing on the theme of mental preparation: the last piece of advice in terms of mental preparation comes from Adam Kado. Here's what he had to say about being mentally tough heading into pressure filled situations:
"I prepared myself so hard mentally and physically I finally reached a mindset that I wasn't scared anymore and I finally put it all together. If you can ever do something once, you can always do it again. If you can make 10 shots in a row in practice you can do it in the game. Its all mental."
2. Come in Shape
The biggest first impression you can make on a coach, is what kind of shape you are in. The very first initial judgment that every coach makes happens within the first 5 seconds after they lay eyes on you. Every coach can immediately see your physical condition!!! Come in shape and make a good first impression (check out this killer 10 minute conditioning drill that I came up with for Stack Mag).
Fair or unfair, these snap judgments are made by every coach because it is easy to see the shape of your body on a basketball court. Coaches are influenced in a visual way just as much as the rest of us, and basketball is different than sports like Football where you wear a lot of pads and it can be difficult to see exactly what type of shape you are in. Here's what Keaton had to say on the subject:
Prepare Your Body and Your Game- Leading up to a tryout get yourself in the best shape possible and advance your individual skills as much as possible. It will make any challenge that comes up in the tryout easier and give you the extra confidence that you have done the work to be ready (Keaton Nankivil).
A Quick Story:
Every year, NBA teams spend millions of dollars and thousands of man hours evaluating players in preparation for the NBA Draft. Of all the things that these teams evaluate, guess what one thing they instantly notice about a player?
That's right, their PHYSICAL CONDITION. ​
Here is a scout's opinion about lottery pick Jahlil Okafor (featured in a Grantland piece):
"Now I've heard, if you were to ask the Duke people, and they were to be honest with you, there's not a great love for the game. Not like you'd think. Not a great passion. He'll be there, and do the right things. But it's like Jared Sullinger: I want to play, but I don't want to lose weight. I don't want to really get in shape. I want to do enough, but I'm not going to do extra. And that is concerning."
Finally, here is what Coach Srdarev said about coming into tryouts in shape:
Come into try outs looking and feeling good, the off season is the best chance to make ground on other players, if your serious about making the team be serious about how you prepare in the off season. You can control where you sit in the pecking order of the team with hard work, discipline and good planning.
3. Listen to Repeated Things
Every coach has their tendencies, pet-peeves, and things they emphasize. It's your job to learn what these things are and DO THEM! I'll let you in on a not-so-secret secret:
Coaches ALWAYS Repeat the Things that are MOST IMPORTANT to THEM!!!
It doesn't matter what your last coach thought was important, it only matters what THIS coach thinks is important. With every new situation comes a new opportunity to impress a coach by becoming really good at the things that matter to THEM the most.
For example. If a coach LOVES to press and play high pressure defense, he probably HATES whenever the ball isn't pressured. If you have never played in that type of defensive system, it might not be natural to learn to play like that:
But guess what???
Your number one job as a player is to make yourself a valuable part of the team! The only way to do this is to study and learn what your coach (who controls the playing time) thinks is valuable. It is up to you to learn to adjust and adapt to whatever system you find yourself in.
4. Sweat the Small Stuff
Without fail, every player will head into the tryout with the pressure of "having to make shots" to make sure the coach notices me. In reality there is nothing worse that you can focus on than 'having to make shots' when heading into a tryout situation.
Here's the key:
Emphasize the little things that you can control and don't worry about how many points you score or shots you make. Obviously making shots is great, but coaches are always looking for so much more than that! Most coaches can tell which players are good shooters despite how many shots you make in a tryout setting.
Stress the importance of the little things like: focus, hustle, defense, team play, and communication. Focusing on these things will take pressure off and will help you get into a better flow of the tryout. Here's what Keaton had to say about sweating the small stuff:
Whether it's individual drills or team games, paying attention to details shows that you are listening and able to do what a coach says. Coaches always look for players who are aware, adaptable and coachable (

keaton

).
5. Communicate Well
Communicating on the court is important, but how you communicate with your coaches can also play a key role in their perception of you.
Obviously no one likes the player who tries to suck up to the coach, but there is a way to respectfully communicate with your selectors so they have a positive image of who you are as a person and player. Here are a few practical suggestions on how you can communicate with coaches during a tryout:
1. A Hand Shake Greeting
There will undoubtedly come a time when you run into one of your coaches before or after a training session and will be tempted to look the other way and escape the awkwardness. Coaches notice this kind of stuff. Don't be scared. Don't be intimidated. Go up to your coach, look them in the eye, and give them a handshake and a greeting. This shows maturity and builds trust as a player who can handle being an adult.
2. Take Advantage of Feedback
Coaches will often give players a chance to receive feedback during/after the evaluation process. They might give you office hours or a time to meet before or after a session; always take advantage of this opportunity. Listen to their feedback and try to improve your game accordingly. This does not mean, that every time you see a coach you are asking for an evaluation. Be smart, be available, and be coachable in the appropriate context.
3. Talk to Former Players
Former players can be a good source of information on how to best approach your next tryout. They can give you key insights into how to communicate with your coach and what they like/dislike. But bear in mind that not every player had a good experience with your coach in the past, so be careful not to put so much stock into these types of conversations depending on who you are talking with.
Finally...here is what Coach Srdarev had to say about communicating with coaches.
If you're unsure of something ask questions, allow yourself to be challenged mentally. Often when athletes understand why they are doing something they do it better and get more out if it. I love it when players ask why do we set this screen on that angle or what is the best read if my defender behaves in a certain way. It's team building, learning and shows that you are coachable and that you care (

Blake

).
6. Make the "RIGHT" Mistakes
Every single coach I've ever had has emphasized not making the same mistake twice!
WHY???
Because when you make the same mistake twice, this shows the coach that you are either....
NOT LISTENING
NOT INTELLIGENT
or
NOT INTERESTED
None of these are good things! Whenever the coach is correcting someone else, don't drift off in a daydream...Listen, learn, and remember not to make that same mistake whenever you find yourself in a similar situation. Doing this will show that you are attentive, smart, and totally interested in everything the coach has to say!
7. Win the Effort Battles
Hard work is always the best way to impress a coach. Dive after a loose ball, be first in all the sprints. And be vocal, show interest in being apart of the team, like you already belong.
Your goal is to be the most energetic and encouraging player every time you step on the floor. Think about it....
You are only on the floor for about 2 hours
Go into every session with the goal of being completely focused for that period of time and look for opportunities to do ALL the LITTLE THINGS WELL, like:
Talking on Defense!
Encouraging Teammates
Eye Contact with Coaches
First to Loose Balls
Remembering Plays
Competing!
Maximum Effort!
Obviously no one likes the player who does these things just because they know coach is watching! Be GENUINE in your care for your teammates and your passion for the game. Don't do it to show off, but because you have a desire to see your team succeed!
The great thing about the Effort Battles is that they are completely in your control! Here's what Kayla had to say about concentrating on the things you can control:
Control the things you can control! You may not be the best player at the tryout but you can be the hardest worker, have the best attitude, and treat everyone with respect (

Kayla

).
Keaton had a similar line of thought:
There are very few players who can make a team based on talent alone. Every team needs players that hustle and play hard, and in most cases doing this will make you stand out against other players (

Keaton

).
Need flexible yet effective offensive sets for the coming season? Click here.
8. Don't Worry about SCORING
So many players get caught up with how many shots they make or points they score during a tryout, THIS IS A HUGE MISTAKE!
When you put pressure on yourself to score the ball, you lose concentration on doing other things well. Sure, if you happen to make every shot you take, that will make an impression on the coach, but guess what? This type of offensive performance rarely happens in a tryout setting.
The things that speak the loudest to coaches are your approach to the game, being a good teammate, and bringing energy every time you hit the floor. Our experts had a lot to say on this topic:
Know what skill is your best and showcase it. Highlight your best ability within the context of the game to show a coach which certain skill you can contribute more than other players. And remember that can mean much more than scoring (

Blake

).
It can be hard to stand out in a tryout when you are nervous, don't know anyone, and are playing with strangers. Look for ways to stand out. Be an energy giver, make great eye contact with everyone who speaks, sprint from drill to drill (

Kayla

).
9. Play to Your Strengths
This point builds directly on the last point about not worrying about scoring. When you're in a tryout setting the quickest way that you can get cut is to try and 'do too much'. Coaches are looking for pieces to build a great team. So highlight your strengths and show your coach that your skills can be a crucial part of that puzzle.
Highlight your strengths and minimize your weaknesses as you play. Be a great teammate and show that you can work within the context of a group. Do what you do well! But play with confidence. This doesn't mean that you should be scared to take shots, or that you always need to defer to other players. Not at all. Use your skills to make the coaches notice your strengths.
Once again this seemed to be a common theme among our contributors.
Assert yourself as a vital member of the team, maybe your skill set is even with another player trying out, leadership could be the thing that pushes you over the edge for selection. Stand out to coaches and team mates as a great team member (

Blake

).
Coaches hate when a player tries to do too much! Stay within your game, if you're a shooter then shoot, if you're a rebounder then rebound (

Lee

).
10. Learn and Grow
The number one factor in your success as a basketball player is how you use circumstances to grow as a player. Whether that means that you make the team or get cut from the team it is your job to become a better player despite the outcome.
What happens if you get cut?
(for a great resource on this topic, click here)
Learn from your experience. Figure out what you need to do to improve and get better. If you really want to become a good basketball player, you have to look at every situation as a growth opportunity. When you approach a tryout with this mindset, you know that you will BE OK despite the outcome.
Why???
Because when every situation is an opportunity for growth then NO OUTCOME CAN BE A FAILURE!!!
A Final Story:
Steph Curry's younger brother Seth Curry is a great example of the type of person who embodies this growth mindset. Like his brother, Seth was under recruited out of high school. He didn't have a list of top schools lining up to sign him. But instead of pouting, Seth got to work. He ended up playing for Liberty University where he led the nation in scoring as a freshman.
After the success of his freshman year he transferred to Duke where he averaged 17ppg as a Senior, but ultimately was not selected in the NBA draft the following Spring. Not to be discouraged, Seth fought against the stigma that he would never be as good as his brother or his Dad (NBA great Dell Curry). He dominated the NBA D-League, he would fly from SF to LA just to attend early morning workouts, and he met every criticism of his game with determination and work ethic.
Finally, after sitting on the sidelines watching his brother win the MVP and a World Championship last season, Seth got his chance this Summer in the NBA Summer League. He dominated the league, scoring 24ppg which brought in multiple NBA contract offers. He opted to sign with the Sacramento Kings.
His dream of making an NBA roster has been realized, but he knows that the work is not over yet. To read the full story of Seth's journey click here.
More Resources:
I hope you enjoyed this Post! Here are some additional resources to help you with your next tryout! Also, if you enjoyed what you read, click here to join our mailing list or click the graphic below to grab some free PDF's. No Spam, just quality content to your inbox every few weeks. I hope you join the Family.
Thank for reading and leave me a comment below about your tryout experience and what has worked for you!
Basketball for Coaches (Coach Mac) - Expert Tryout Advice
BasketballHQ - 10 Tryout Tips
Coaching Toolbox - Selecting Your Team
Coach's Clipboard - Coaching Tips for Tryout Evaluations
Better Basketball Coaching - Tryout Drills
Break Through Basketball - 8 Tryout Tips
Head Start Basketball - What Coaches Look For
Stronger Team (Alan Stein) - 11 Tips to Make Your Basketball Team
Pro Skills Basketball - 5 Steps to Prepare for Tryouts
Inspirational Basketball - 7 Tryout Tips