"I don't look at myself as a basketball coach. I look at myself as a leader who happens to coach basketball."
– Coach K
---
Coach K's recent win over St. Johns at Madison Square Garden gave him a historic 1000th win for his career. That number, "1000" could be parsed into a million different angles or arguments as to why he should be considered one of the greatest (if not the greatest) college basketball coaches of all-time.
In the simplest of terms, 1000 wins means two very specific things: Coach K has always been a winner, and he's been doing it for a very very long time. The passing of this milestone deserves our attention because the people and coaches who have gone before us can profoundly affect the way we think about our own roles as leaders.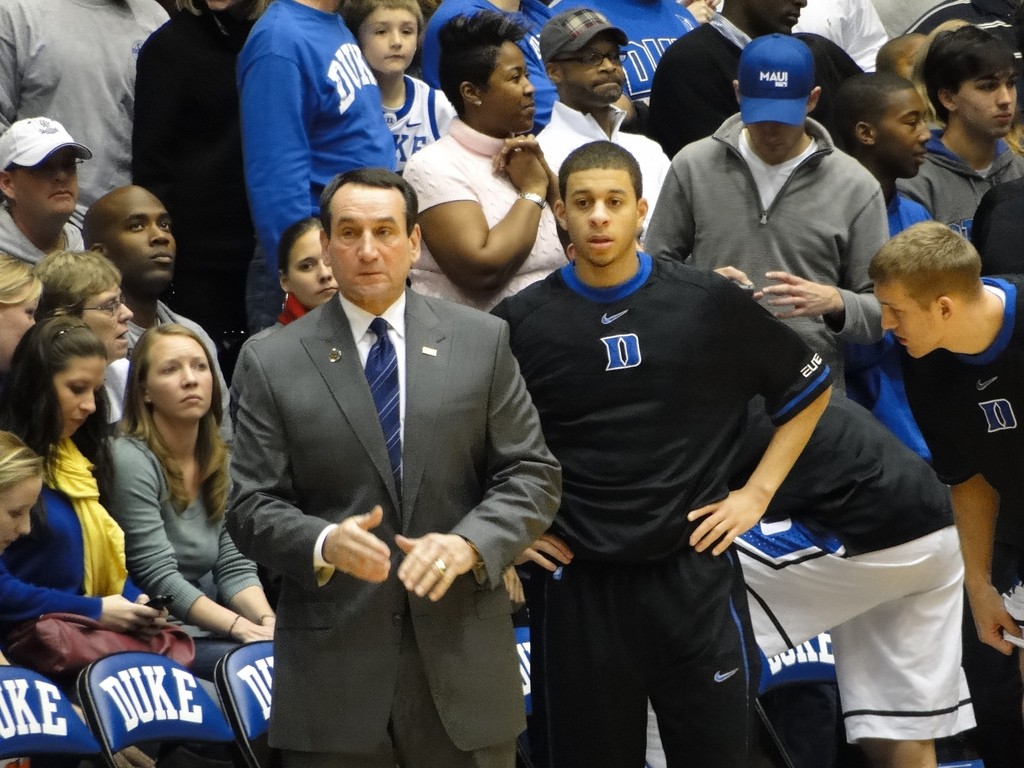 Although there is a mountain of literature (both biographical and autobiographical) about the secrets to his success, I believe that the one factor that has set apart his distinguished career is simple: he has been obsessed with leadership.
More than X's and O's, more than recruiting, more than schematics or technique, Coach K has devoted his career to becoming a leader of men. His quote above reinforces the idea that he views himself in this way, and that his entire career has been centred on this idea.
A quick anecdote. A few years ago I talked with a man who was an assistant for Mike in the early years of his tenure at Duke. Many people forget about Coach K's struggles in his early coaching years at Duke. In his first 3 years as head coach his teams achieved a tepid 38-47 record, while never finishing higher than 5th in the conference. As time progressed his assistant told me that Mike became completely obsessed with his team's leadership dynamic. He would spend hours before and after practice talking with anyone who would could give him insight into his team's dynamics: players, managers, training staff, and teachers all became valuable sources of information for Coach K to gain greater insight into how to maximise his team's potential. He left no stone unturned when it came to assessing and strategising how to raise up leaders on his teams.
He knew what most of us suspect to be true, but often fail to put into practice. The success of the Duke Blue Devils hinged upon his ability to maximise the leadership potential of his players. Coach K embodied the idea that a popular leadership author recently put forward,
If you develop yourself, you can experience personal success. If you develop a team, your organization can experience growth. If you develop leaders, your organization can achieve explosive growth.
Few would argue that the Duke Men's Basketball program has certainly achieved explosive growth since Coach K took over. Their excellence throughout years is owed to a variety of factors (i.e. great players, storied tradition, incredible school) but the overwhelming constant to their sustained excellence starts and ends with Coach K's obsession with leadership.
Lead well, pursue excellence.