Improving is Addictive
Regardless of socio-economic status, education, or upbringing, anyone can learn the skills of basketball. In addition, practicing basketball requires a minimal amount of equipment or money to begin the process of skill development.
Unlike other sports (i.e. American Football, Ice Hockey, Cricket, Baseball, etc) all you need to work on your basketball skills is a basketball. There are literally hundreds of drills that anyone can practice (with only a basketball) to improve their ball handling, defense, passing, and rebounding. If you have access to a basketball hoop, the number of drills that you can practice to improve skills like, shooting and post-moves increases exponentially.
One of my favorite parts about the game of basketball is that there is NO LIMIT to how much you can improve. There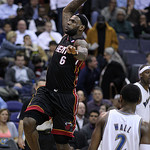 is no ceiling to how skilled you can become with a basketball…Even the best players (guys like Lebron James, Kobe Bryant, and Kevin Durant) in the world are always in the process of improving their game because basketball is a game that will never be perfected.
You can ALWAYS get better
AND
Improving is ADDICTIVE
Skill Development Sections
Arete Hoops has outlined 5 specific areas of Skill Development that will guide you in your journey to become a skilled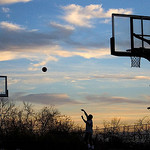 basketball player. Each section has been broken down into various levels to offer differing levels of instruction for players of all ages and ability.
In this section you will find…
Lessons that teach the fundamentals and important techniques of a technically sound shot

Powerful and creative shooting drills that will improve your accuracy, stamina, and technique
Practical instruction and insightful tips on how to become an effective 'in-game' shooter
In this section you will find…
Innovative dribbling drills that will challenge and push you to become more comfortable with the basketball in your hands
Crucial teaching points on how to effectively incorporate dribbling moves into your game
In this section you will find…
Helpful advice on how to improve in the art of passing the basketball

Demonstrations of effective 'game-like' passes that are used by professional players everywhere
Effective drill work that will increase the accuracy and timing of your passes
In this section you will find…
A fruitful discussion of what it takes to become a great rebounder

Instructions on how to master the techniques of grabbing offensive and defensive rebounds
In this section you will find…